The Future Of Trucking | The Shell Starship 2.0 Initiative
Shell Lubricants selected AIC Systems for the accurate fuel consumption measurement and will demonstrate the performance of the Shell Starship 2.0 vehicle during a coast-to-coast drive in the USA. The drive will begin in San Diego, California and end in Jacksonville, Florida. The drive will stop along the way to discuss with local truckers and others on what's possible in reducing costs, emissions and increasing efficiency.
FUEL OPTIMIZATION
The Shell Starship 2.0 is equipped with the new AIC 7000 NEMO flowmeter and the Board Computer BC 3329 so the instantaneous display of the C02 emission is as well for an integral part of the data acquisition as the flow rate and fuel temperature are important values for the data analysis.
To optimize the test procedure and simplify the sequencing of fuel consumption data in terms of volume, mass flow, temperature and CO2 emissions automatically in the most precise way.
The new
AIC Press Ride
application
with intuitive handling and excellent reproducibility was chosen to complete the AIC all-in one solution.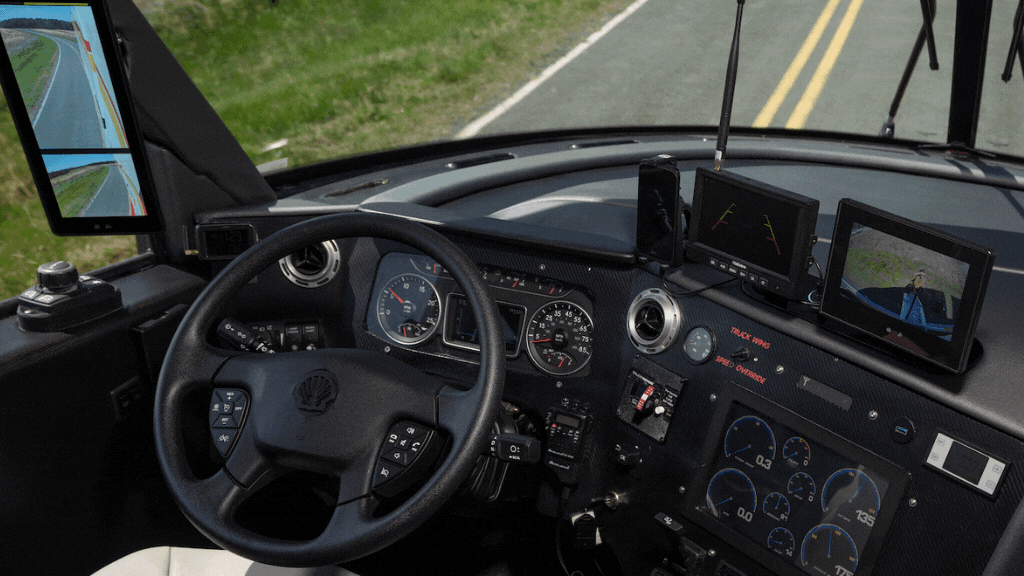 Shell's STARSHIP 2.0 – HYPER-FUEL EFFICIENT TRUCK EQUIPPED WITH AIC PRESS RIDE APPLIATION
This is an exciting project for AIC that allows us to remain at the leading edge of technology development, energy measurement efficiency and sustainability. The transportation industry is dynamic and we intend to stay at the forefront of innovation – collaborating with companies like Cummins, Daimler, Volvo, Kennworth and Navistar and other customers to develop creative solutions that will benefit the industry for years to come.
FUEL ECONOMY – DURING HIGHWAY TESTING
The pursuit of significant fuel economy gains for trucks, coaches, agriculture, construction and trailers is a challenging process given the size and traditional construction of the vehicle. With new fuel economy regulations on the horizon and the need for continuing advances in fuel economy, we recognise that a holistic approach to making fuel economy gains is very important. This includes advances in engine and drive train technology, the use of low viscosity synthetic lubricants, aerodynamic designs, efficient driving methods and more. During continuous on-highway testing of heavy diesel engines, the testing engineers always seek to understand how efficiencies can be gained across the whole system with the utilisation of intuitive AIC solutions.
THE STARSHIP 2.0 – HYPER-FUEL EFFICIENT TRUCK